Thermal Temperature Scanning
Black Knight Security is now offering affordable thermal scanning services to equip you with the tools necessary to be prepared in these uncertain times. Our thermal scanning system will assist you in getting all entrants in your building quickly and safely to give you the best protection possible against COVID-19 and other viruses. The BKS team will start by working with you to evaluate your thermal scanning needs and develop a procedure that will safely maximize traffic flow to your building.
Our fast, automated screening system meets FDA guidelines and adheres to all CDC recommendations. It ensures the safety and dignity of all entrants and is installed and run by trained professionals.
For more information please watch this short video to the right.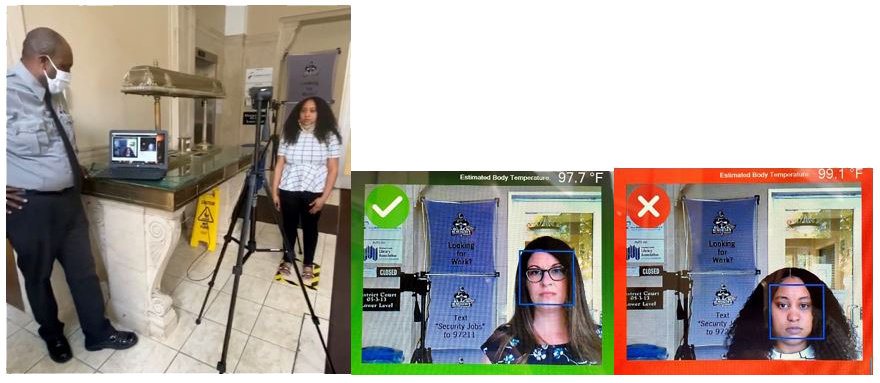 How can we help you?
Request Information
Black Knight Security can help you meet all your security needs! Get in touch with us today for more information.